Another year another great new ski touring brand!
At Cripple Creek Backcountry we have long been sizing up Fischer at the trade shows as they have brought some awesome innovation into our sport. Last year with the Carbon Travers boot, we were sold. Fischer will be one of our featured brands at our new Location in aspen this winter. Here is our recap to a brand new line of ski mountaineering equipment and what the Marolt Brothers, founders of 8KPeak.com have to say about it.
If they're good enough for Hall of Fame Mountaineer's Steve and Mike Marolt, they're good enough for Cripple Creek!
Fischer makes some Kick-ass touring gear, and we are beyond thrilled to be carrying their gear for the 2019 season. However, don't just take our word for it, hear what Hall of Fame Mountaineers Steve and Mike Marolt have to say about the gear they rely on for their biggest and baddest missions!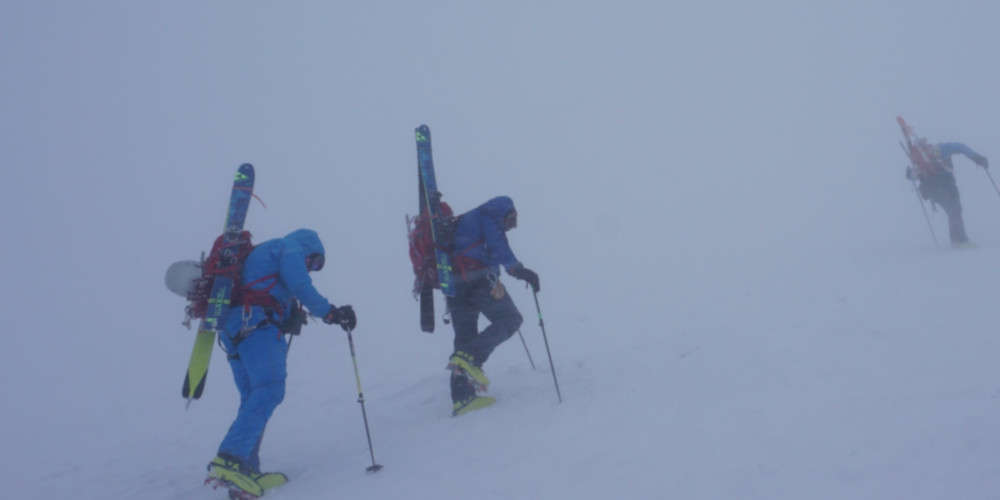 "Over the years, Jim, Steve and I have had the opportunity to experiment with a variety of manufacturers as AT technology has rapidly increased. That and 30 years of expeditions to the greater ranges has allowed us to pick and choose the gear we need for the task of our ski mountaineering. With that, we have developed a few basic demands of the gear we use."
Ski Hall of Fame Class of 2017
Fischer Travers Carbon Ski Boot
"In our view, the Fischer Travers Carbon is the single greatest advancement in the history of AT ski technology! Big words, but truth. The boot is so light and walks / climbs so freely, when we first laid hands on it, we thought it would not be nearly warm enough, and that there was no chance it would ski on par with heavier buckle system AT boots. Out of the box, we walked 10 miles to our test slope, climbed 45 degree boiler plate for 1500 feet, and then locked into ski mode for honest and dynamic alpine ski turns. We used the boot later at 20,000 feet in 20 below zero conditions with stock liners and zero modifications with no problems. On groomed terrain, the boot skis as close to an alpine race boot as we have ever found. The Travers Carbon is a total game changer."
Fischer's Touring Boot Line
The Travers Carbon may sit at the top of the pyramid, for lightness and stiffness, but Fischer did a great job fleshing out there touring boot line. If you don't want a boot so stiff it can drive a ski down a Himalayan peak, then you can save a few dollars and get one of the Travers Regs. With a softer flex the sweet spot widens and it make a great paring with one of their carbon skis.

If you are looking to really charge the Ranger Free is their freeride touring 4 buckle beast that is lighter than it looks. At just over 1500 grams this boot is in the weight class with amazing touring boots like the Scarpa Maestrale RS or the Dynafit Hoji, but with an alpine overlap so you won't miss a turn from your regular downhill boots.
Fischer Touring Skis
Fischer has made awesome advancements in the light touring ski category and best yet they come in at an affordable price.

"A ski in the backcountry is first and foremost a tool to get you in, but more importantly out. We have worked with Fischer to design the Hannibal 96. This ski captures in our view a near perfect blend of super light wood core with a light weight carbon construction with a super side cut and slight rise that allows for performance on hard rough snow, but is wide enough to float powder and chop. Also, when carrying weight, it is important to have a stiff tail. The Hannibal is probably the best all-around backcountry ski we have ever used, fulfilling the "tool" aspect of a backcountry ski, but performing for a fun factor that is appreciated."
Ski Touring Bindings by Dynafit
Fischer thought better to reinvent the wheel. Dynafit has been designing tech bindings for over 40 years and Fischer licensed them to complete the line. If you want a binding that has been time tested go with Dynafit and if you want them to match your cool new skis and boots go with the Fischer logo.