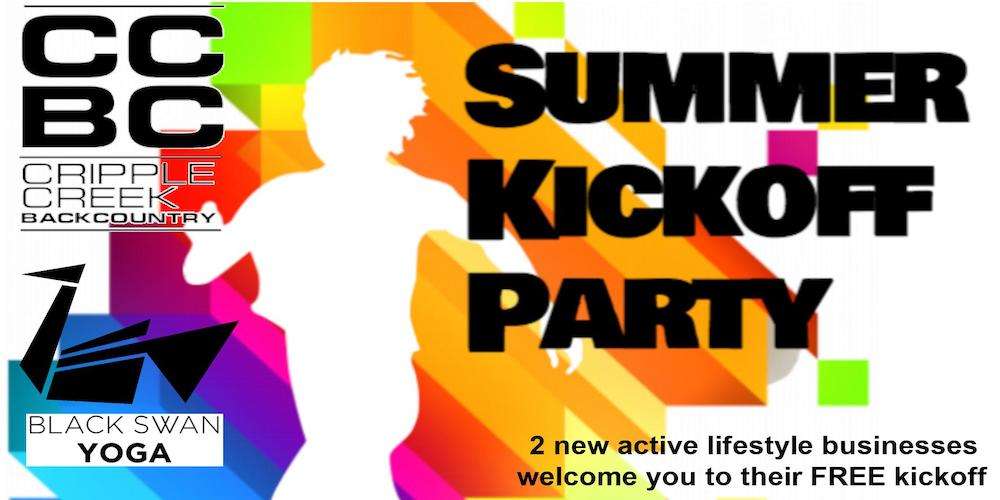 Mark your calendar, it's time to party!
We are incredibly excited to welcome Denver mountain lovers to our new shop at 2807 South Broadway in Englewood. This open house is long overdue and will be a great way to show off the new space, the newest gear in trail running and ski touring, and meet the community that we are here to support.

We were excited to kick off the winter season by opening our first city shop in Denver. However, it was devastating to not have a grand opening party and instead slip quietly into the background of the Denver ski touring scene. After a season of limited admittance, appointment only and of course masks hiding our face and yours, we are bringing back our parking lot parties with this Denver event. We are going on a group run meeting at 3:00 and we have a yoga for runners free class at 4:00 by our neighbors at Black Swan Yoga.

At 4:30 we kickoff the party with beer, a food truck and live music. This is a great chance to mingle with other mountain athletes whether it be to share your stoke for turns all year or those glorious summer days where the trails are dry. Tell a friend and we will see you at our NEW Denver store.
SHARE ON FACEBOOK