Peak Pushers (Technical/Off Trail)
Peak Pushers are individuals that aren't afraid to get out of their comfort zone, pushing themself deeper and higher into the mountains than most people dare. These adventure seeking souls also expect their gear to be tougher than their toughened hands and sun beaten cheeks. Peak Pushers are designed to be used and abused, and then used some more. Built with uppers durable enough to be dragged across granite, tread that offers superb grip and durability, yet still light enough to move fast and efficiently through any terrain you can think up, grab a Peak Pusher for your next high alpine adventure!

If you're struggling to narrow down the perfect shoe for your next adventure, give us a call to speak with one of our expert shoe fitters.
CALL US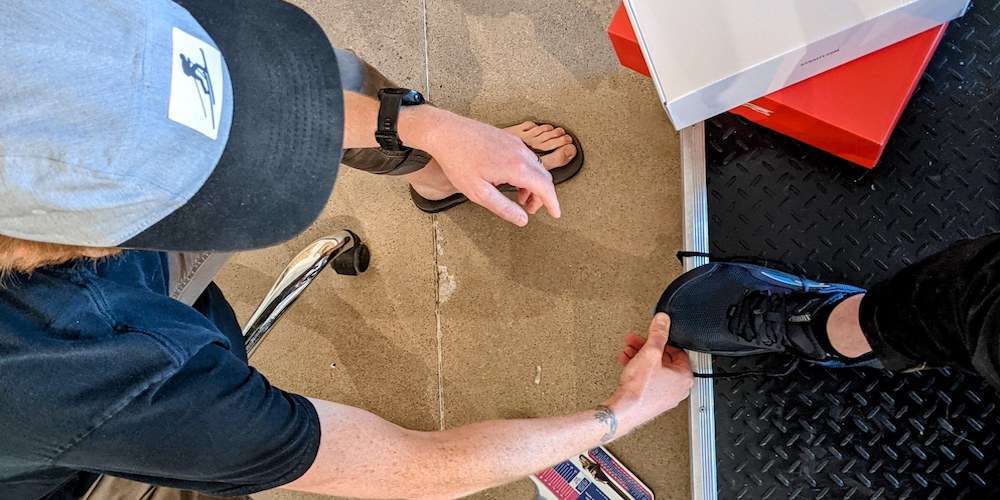 The Importance of Properly Fitting Trail Shoes
When we walk and run through the backcountry, heck, when we walk and run anywhere, we often forget about the hard work that our feet are doing. With our feet working extremely hard, we want to make sure our shoes our helping us not hurting. To learn more about the importance of fit and what to look for, check out our blog.
READ MORE