Ski touring climbing skins
Climbing skins are what grant you the ability to break trail through knee deep pow as you cut a beautiful skin-track up the slope, climbing higher and further toward your summit or ridge line. Climbing skins are your lifeline to another dimension, and you to make sure you get the proper skin for you ski and objective, as they can make or break your touring experience.

You'll want to know your ski length (cm) and ski width (mm) at the ski's widest point. If your ski length and width fits within the climbing skins offered range (example: 120 mm width and 175-190cm length), then you're set. The skin can be trimmed to width using the supplied skin trim tool, and the tail clip has adjust-ability to fit the length range offered. If you're unsure of what skin to choose, give us a call or start a chat with one of our experts!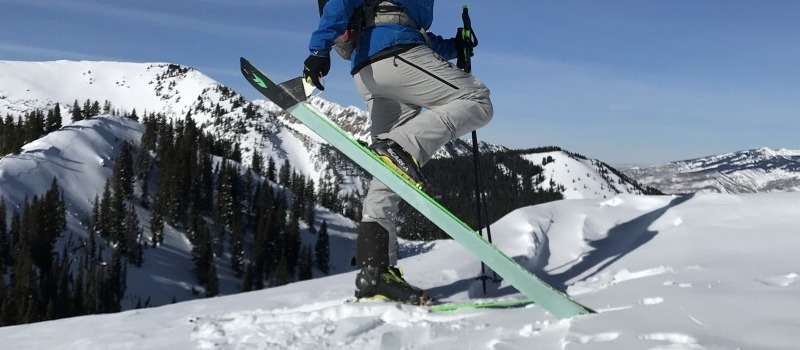 Not sure which skin is right for your setup?
With all the brands and models of skins out there, it is difficult to narrow down the perfect skin for you. Give us a quick call and we can help you dial in the perfect setup!
CALL US