Returns & Exchanges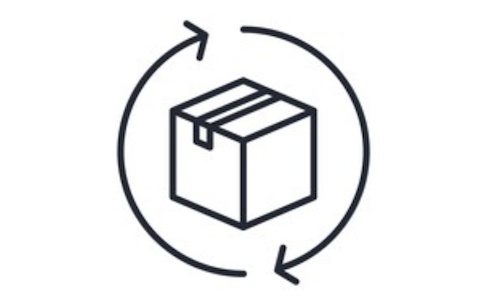 Returns
At Cripple Creek we want you to be totally satisfied with your purchase. We are happy to accept returns on eligible products in new and unused condition with tags intact and original packaging included within 30 days of the order shipment date for a full refund. We are happy to provide a return label, however the cost will be deducted from your refund. Shipping fees on your initial order are non-refundable.

If products were to be returned visibly used, damaged, or without their original packaging we reserve the right to charge a restocking/refurbishment fee to make the product sellable again or, in rare cases, refuse the return.
New, unused gear must be returned in the condition you received it and with the original box and/or packaging, including manufacturer tags where applicable.
Climbing Safety Gear is not eligible for return.
Mounted Skis are not eligible for return.
Used Gear is not returnable and does not qualify for warranty. There are a lot of risks involved when purchasing used gear, and we will always recommend purchasing the appropriate new gear for you. Time and time again, we see people spending more money trying to make used gear work for them. We can save you money in the long run by helping you select the gear you NEED. Purchasing new gear comes with 100% guarantee that it fits, skis well, and is free from manufacturing defects.
*Please take your time and extra care packaging returns. Any damage that occurs upon return shipping will be the responsibility of the customer. We reserve the right to withhold the cost of damage and repairs.*
Return Shipping
With a flat rate label from us:
To make returns easy on you, we can offer a CCBC flat rate return label. We charge $20 for all packages under 5 lbs, and $40 for packages over 5lbs. If you need to request a return label, please contact info@cripplecreekbc.com or give us a call at 970-510-0450
Print your label, tape it to the outside of your return package, and drop it off at the appropriate store at your convenience. The return label price will be deducted from the refund or credits issued for the return of your new or used items.

Without a flat rate label:
Write the RA# is your order number with RA# added in front. Please make sure this is written on the outside of your box.
If your order included a paper invoice, please write the RA# on the paper invoice. This will assist us in helping you with the return.
Please do not place shipping labels on product packaging; place the product in its packaging inside a shipping container (i.e., box or shipping bag), and adhere the shipping label to the shipping container.
Ship your return to this address:
Cripple Creek Backcountry - Returns Department
582 Highway 133
Carbondale, CO 81623


Once your package arrives back at the shop it takes 2 - 4 business days to process the return. You will receive a refund confirmation by email when it is complete.
Order Cancellation
Once you submit you order, your order immediately starts processing and we are unable to guarantee that we can cancel your order and stop the shipping process. Please email us as soon as possible after your order is submitted so that we can try to intercept the order before shipping.

In the case of an order cancellation, accidental order, or buyers remorse, we reserve the right to charge a restocking fee.
Cancel My Order
Unsure of Boot Fit/Wrong Size Boots
We understand the importance of the fit of touring boots and we want to make sure all our customers get properly fitted boots. If you receive your boots and they do not fit well, please give us a call at 970-510-0450 or schedule a virtual appointment to speak with one of our expert boot fitters so we can help determine which boot and size will most likely fit the best. To help us get a better understanding of how the boots you purchased are fitting, please follow these steps to preform a shell fit:

1. Pull the liners out of the shell and slide your foot into the empty shell


2. Slide your foot forward so that your toes are just barely touching the front of the boot.


3. Reach your hand down in the boot behind your heel. There should be 1-2 fingers of room between heel and back of boot. Close to 1 finger is a performance fit. Smaller than 1 finger is too small. Spacing more like 2 fingers is a comfort fit and bigger than 2 fingers the boot is too big
Schedule A Virtual Appointment
Exchanges
We are happy to assist you with exchanges and returns. The fastest way to do an exchange and reserve the product, is to go ahead and place a new order while you wait for your return. Go ahead and send the return back to us, and place a new order at the same time. Do not wait for the return to be processed to exchange a product. All products are subject to go out of stock at any time
.
We will cover the cost of return shipping during the first exchange. After that, the customer is responsible for any future shipping cost. Please call us at 970-510-0450 or email us at info@cripplecreekbc.com if you need to speak with us about a return or exchange.
Warranty Issues
At CCBC, we pride ourselves on providing excellent products and warranty service to back them up. To ensure you have a valid warranty issue and to help get it resolved as quickly as possible please make sure your email and item falls within the following guidelines.
Your item may qualify for warranty if the item has a manufacturing defect. This does not include normal wear and tear, crashes, neglect, misuse, or abuse.
In order to submit a warranty claim, we need photos of the damage and a description of how it happened. We need to know the purchase date and will need an order # to provide proof of purchase to the manufacturer.
We will work with the manufacturer to determine if the issue was a manufacturing defect and it is up to the manufacturer to determine if their warranty covers the damage.
Warranty and repairs will be required to pay for shipping and labor expenses if applicable.
Please understand warranty resolution timelines vary depending on the brand of your warranty issue. Typically warranty claims take at least a few weeks to be resolved.
To start a warranty claim please fill out the warranty/repair request form. We will reach out afterwards to follow up with you on the warranty/repair process.
Warranty Request Form