Alpine Touring Skis
Touring skis encompass a wide range of styles and sizes, from narrow and featherweight randonee race skis to the burly and broad freeride powder planks, and everything in between. When choosing the ideal touring ski, you should first have an understanding of where and how you intend to use your touring setup most often. If you're unsure what type of ski to look for, give us a call or start a chat with one of our experts!


Randonee Race / Fitness 65mm - 75mm underfoot
Ski Mountaineering / Speed Touring 75mm - 90mm underfoot
All-Mountain 90-105mm underfoot
Powder / Freeride 105mm underfoot +
CALL US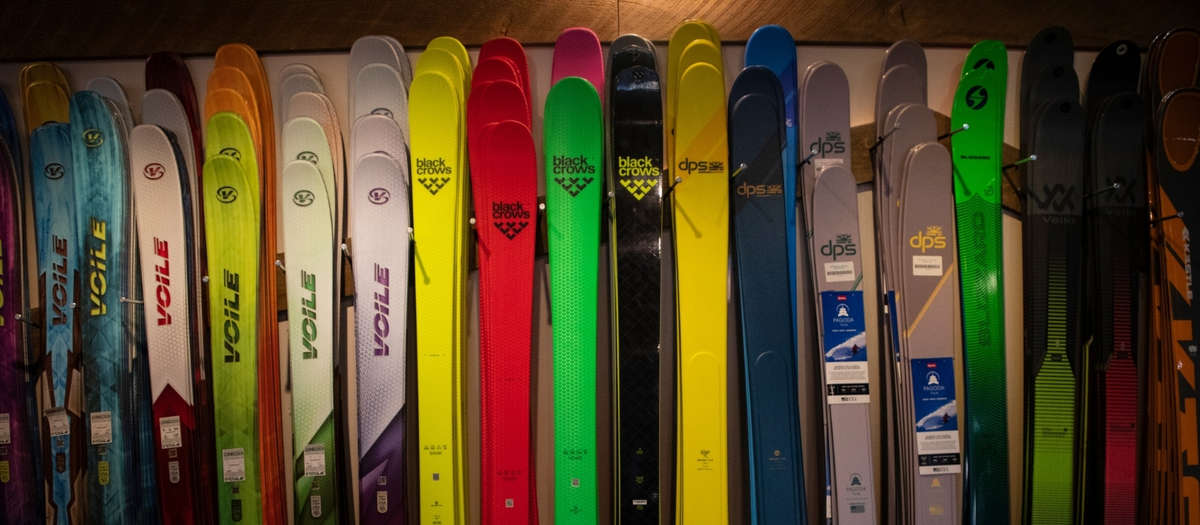 Not sure what ski is right for you?
Check out our blog on how to choose the right ski touring setup to help narrow down the perfect ski for your needs.
READ MORE