The snow is falling, the resorts are questionable, and you're itching to get in to the boundless backcountry. There is a good chance that you will cross paths with other backcountry travelers who are also seeking solitude and untracked powpow. These general guidelines can help us cultivate a respectful winter backcountry community.
Backcountry Etiquette
Some tips to improve your backcountry travel ethic
PRE TRIP
Before you head into the backcountry, consider appropriate planning and preparation.
Check the local avalanche forecast, observations, and weather forecast. Avalanche forecasters work daily to ensure you get the most up-to-date information. This is so you can make better decisions while traveling in the backcountry. Look up your state's avalanche information center, like the CAIC and UAC, for a lot of helpful planning resources.
Park properly at trailheads and parking areas. Not on roadsides or jamming overflowing lots to create additional danger for passing motorists. Improper and illegal parking makes it harder for Search and Rescue to deploy during emergencies. If there is no more available parking at a trailhead, try to have a plan B for the day's ski tour. There are millions of square miles of public lands and wilderness to recreate, as well as tolerant uphill policies at [most] local ski resorts. Practice planning back up plans for those busy days in the backcountry where parking or traffic create particular concerns.

Avalanche transceivers are turned on at the car, and off at the bar. It's better to find out if the batteries are dead or a friend's beacon is malfunctioning at the trailhead than at the top of that untracked ski line. There is no excuse for entering avalanche terrain without functioning equipment and knowledge of how to use it. The more specific point of this bullet point is to perform a avalanche transceiver functionality check at the trailhead before entering avalanche terrain. Making sure that everyone in your party has adequate snow safety equipment is also an important point to hit during this time (transceiver, shovel, probe at a minimum).

Here is an example of what a standard CAIC forecast summary looks like. Read the forecast, avalanche observations, and weather to get a better picture of the current state of the backcountry
MID TRIP
While out in the backcountry, stay respectful of the wilderness and others.
Be open to communicate with your fellow partners and other parties. Whether it's about objectives, expectations, thoughts or feelings. Communicate during every progression of the tour: weather observations, terrain selections, etc. This can help you prevent problems before they even happen.
There is no excuse for pushing others to take risks outside of their personal level of comfort. It's not worth it when someone gets hurt or gets burnt out because of your poking and probing. Skiing is suppose to be fun, don't introduce undue stress or pressure on your backcountry partners.
Do not ski above other skiers when possible. This puts skiers below in danger of human triggered avalanches, falling rocks, or falling skiers (!). If you travel underneath other backcountry travelers, you are assuming the risks that those actions bring. If you are skiing on top of other skiers, you are also assuming the risk that those action brings. Be cautious of backcountry traffic and act with prudence.
Be considerate of pristine backcountry environments. Always practice and preach Leave No Trace ethics. Watch for loose energy bar wrappers in the pockets as your hands dig in and out. Don't feed wildlife. The only tracks okay to leave behind are ski tracks.
Keep groups small. Two is a minimum, three is a party, and four is a maximum for backcountry travel in my opinion. The bigger the group, the greater exposure to avalanche hazards. Whether it took longer to arrive at the summit due to a variety of fitness levels/experience as the snowpack heats up or the one skier decides to stray further away from the tracked out lines from their group and triggers an avalanche, the risk opportunity grows as the group grows.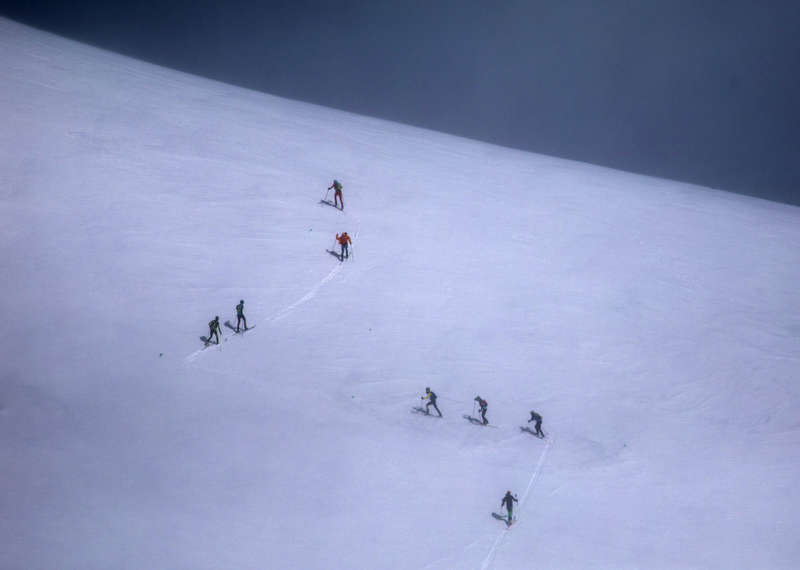 Sometimes the backcountry is busy. Communicate in between parties and within your own party to minimize exposure to avalanche risk. Respect goes a long way as a backcountry ethic.
POST TRIP
Keep in mind that safety is first priority and fun is second priority when it comes to backcountry travel.
Practice responsible social media posts. Avoid geotagging places that don't need additional crowding. Preach safety awareness to promote better decision making for those next in line.
Report avalanche observations/incidents to your local avalanche information center. This could save the lives of others who plan to tour the next day. Even if you didn't observe any avalanches, feel free to submit a field observation and report on backcountry conditions. This really helps local avalanche forecasters digest and discern avalanche conditions from YOUR crowd-produced data.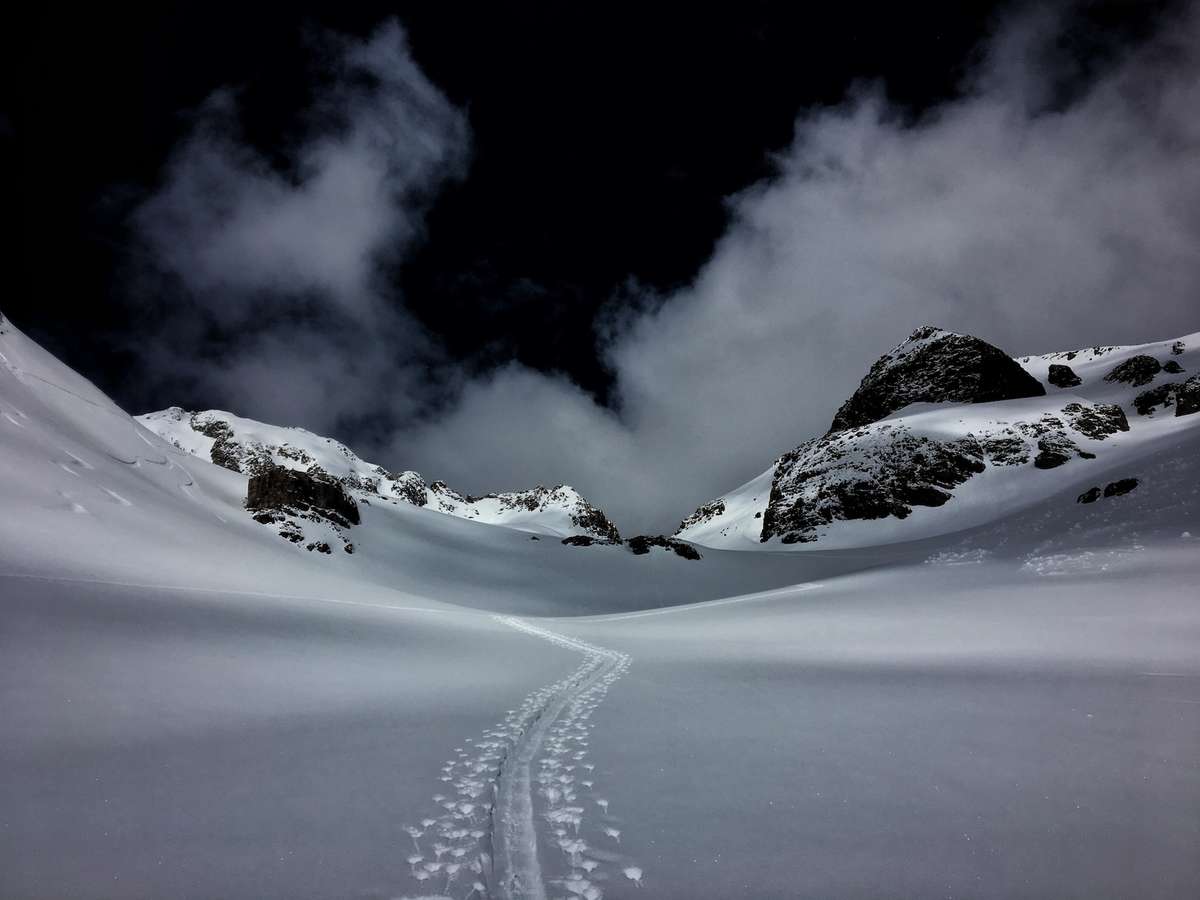 ABOUT THE AUTHOR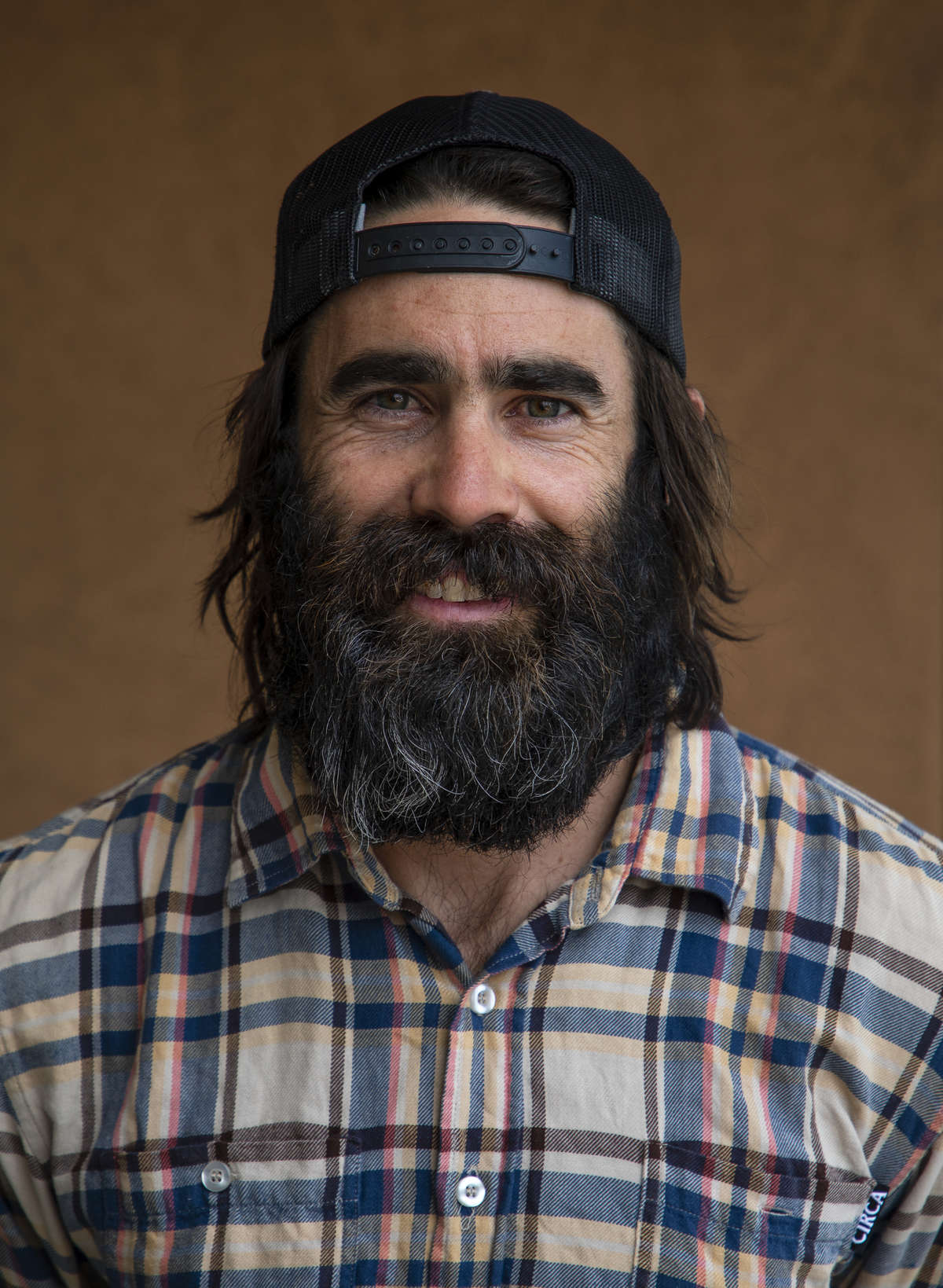 Hugh Carey
Hugh grew up snowboarding in Montana. He is now a two-planked snow slider that works for Cripple Creek Backcountry in the Roaring Fork Valley