Backcountry Boot Fitting: How to customize your touring boots
Buying new boots is an exciting process, but it can be nerve wracking if they feel a bit 'off' when you first try them on. Fear not, in most cases a boot right off the wall will not be perfect until it is customized to your specific foot shape. Read on to check out our options to make your new boots fit like a dream! We have laid it out in three steps of how you should customize your boots:
1. Heat mold your liner
2. Buy an aftermarket footbed
3. Get a specific boot expansion
Working in this order goes from less to more invasive procedures to get that perfect backcountry fit in your touring boots.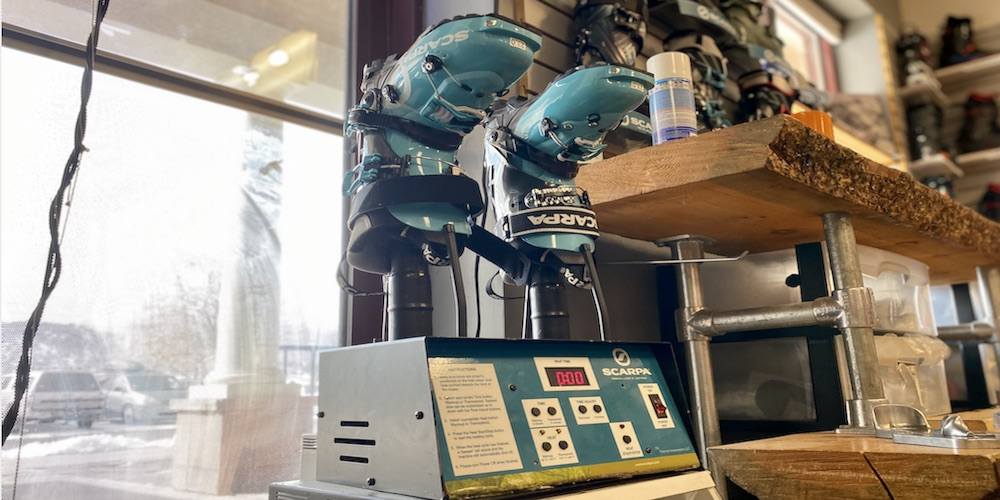 1. Heat Mold
Most alpine touring boots will come stock with a thermo-moldable liner. This is typically the first step to make your new boots fit correctly. With a heat mold, we can get more length, more width, and enhance the heel pocket to eliminate hot spots. We recommend heat molds so often, we include them in every boot purchase!
2. Footbeds
Footbeds are a very important customization to increase comfort and performance. A footbed will support your foot and create a deeper heel pocket, giving you a more snug and responsive fit. Footbeds can eliminate arch pain, crunched toes, ankle hot spots, and width problems.
*Note: You want to get a footbed that fits your arch profile not just your boot size. You can always go larger and trim the excess down.*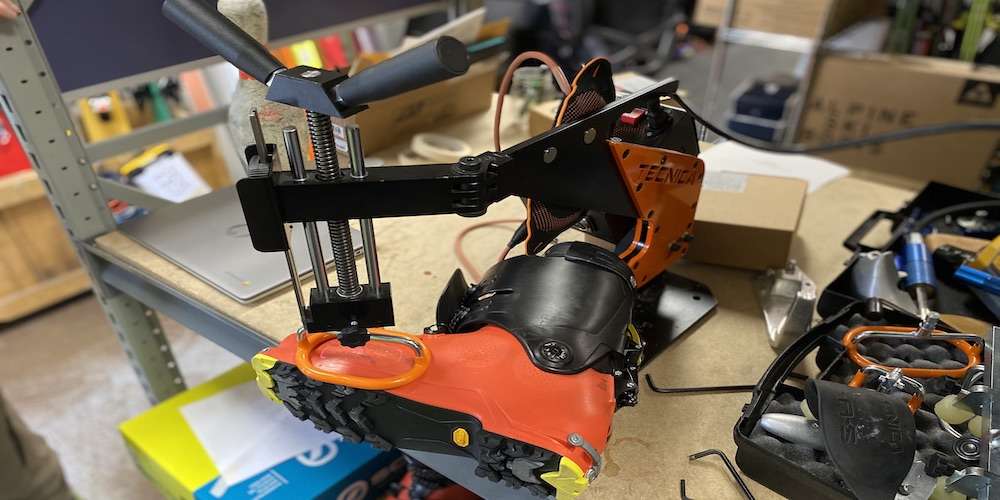 3. Boot Punch/Expansion
If you have ankle spurs, heel spurs, bunions, extra-wide feet or any other special foot considerations, a boot punch/expansion may be the cure. A boot punch is a process in which the plastic shell is heated and expanded in specific areas of pressure. Even in touring boots with very thin plastic shells, a properly placed punch can make a huge difference in the comfort of your boot.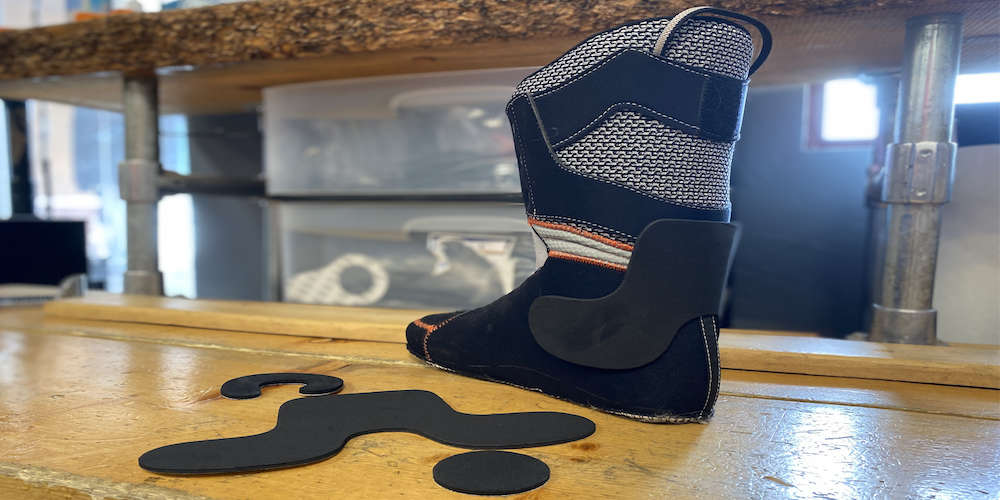 (Other Ideas): Heel Wraps/Extra Padding
Your boots should feel like they are giving your foot a firm handshake around your ankle and instep. If you experience any movement in the heel, your feet will quickly blister. Adding in extra padding to your liner will soak up extra space and lock down your heel. It's typically easier making room in a boot during the boot fitting process, but adding extra padding will further improve particular boot fitting cases.
Don't Forget Socks!
One of the most important boot fit considerations and often the most forgotten is your sock choice. Although you would think a thicker sock would keep your feet warmer and make your boots more comfortable, in most cases the opposite occurs. A thicker sock often leads to blistering and will not increase warmth. We recommend a thin, lightweight touring sock to give you the most secure connection with your boot. If you made the switch to a thinner sock and still have cold toes, check out some more tips to keep them warm on Wildsnow.
Tips for Warmer Toes
Getting your boots to fit comfortably is the most important piece of any ski touring package. Uncomfortable boots have the power to ruin a day and may cause you to skip out on your next tour. Touring is already hard enough, don't add to the struggle by putting your feet through hours of punishment. If you are cursing your boots, set up an appointment with us to get them dialed in!
Schedule Your Appointment