When building a ski touring setup, you are faced with the decision: uphill or downhill performance? No ski has it all. 800 gram race skis are a featherweight delight for the uphill, but can't freeride down big steep ski lines. 120 mm underfoot powder skis will provide surfy flotation for the deepest days, but weight enough to make you groan for any amount of uphill travel.

So what's the answer? Is there one ski that can do it all? A Quiver of One? Our answer is unfortunately no. When you choose a jack-of-all-trades, it's inherently a master of none. These jack-of-all-trades are commonly described as all-mountain ski packages and are designed to balance uphill and downhill performance. They require a compromise of performance on both ends of the spectrum: uphill and downhill. An all-mountain setup won't perform as well as a true lightweight touring setup on the skin track, and it won't charge downhill as a freeride rig for the way down.

So what's the solution? A Two Ski Quiver. Aim for one uphill-oriented setup and one downhill oriented setup. Skip the all-mountain ski package and build a two ski quiver to give you the ability to choose the best setup for your specific adventure.
The Quiver of Two
Are two touring setups more expensive than one? Yes. We acknowledge that here at Cripple Creek Backcountry. We also sell touring skis, so selling two pairs of touring skis is more sales than selling one pair of touring skis. Our primary intent with explaining The Quiver of Two is not to sell more touring skis. It's to change ski culture. Entertain this thought experiment:

It's summertime. You like biking. You like different types of biking - road biking, mountain biking, even biking around town to buy groceries and run errands. Do you complain that your road bike doesn't perform well on those tacky, technical mountain bike trails? Do you groan and moan about your mountain bike not being able to log 100 mile road rides because it's too slow and heavy? Is your townie bike able to ride on dirt and road, but generally not considered a sport-centric vehicle?

I just explained the summertime-equivalent paradigm for uphill-oriented, downhill-oriented and all-mountain touring setups. They are either specialized, or not at all. Why don't we - as a ski community - apply this same form of logic to ski equipment?

We don't need to complain that 80 mm underfoot skinny skis can't ski powder. We also don't need to fret over the idea that doing a 10K day on 120 mm powder boards is more effort. But now looking at The Quiver of Two with more understanding, what is a good two-ski quiver?:

One uphill-oriented setup
&
One downhill-oriented setup

Let's talk more about these two options and some CCBC favorites in each category:
Uphill-Oriented Skis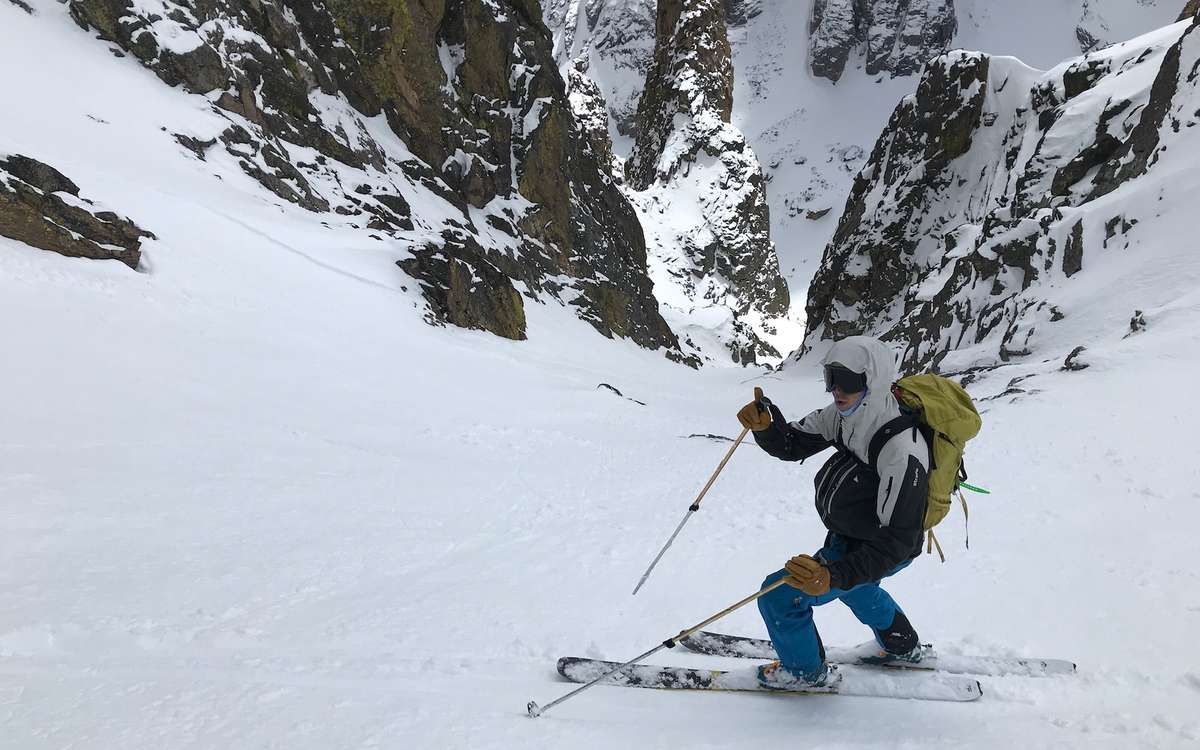 Your first ski when building out a two ski quiver is a lightweight, uphill-oriented ski that is generally <100 mm underfoot. It's ideal for resort fitness touring and fast and light spring skiing. Obviously a narrow ski will weigh less than its wider counterpart, but it will also have less skin surface area contacting the snow - thus decreasing drag. Decreased weight and drag allow you to have a more natural, effortless stride making touring faster and more comfortable.

One of our shop favorites is the Black Crow Ova Freebird paired with a Salomon MTN Pure binding. Choosing a lightweight ski setup isn't all about speed. Trading in your all-mountain setup for a lightweight one can turn what was an epic, exhausting tour into a casual and fun outing in the mountains. Going light allows you to go further, to go higher, and to get more turns.
Downhill-Oriented Skis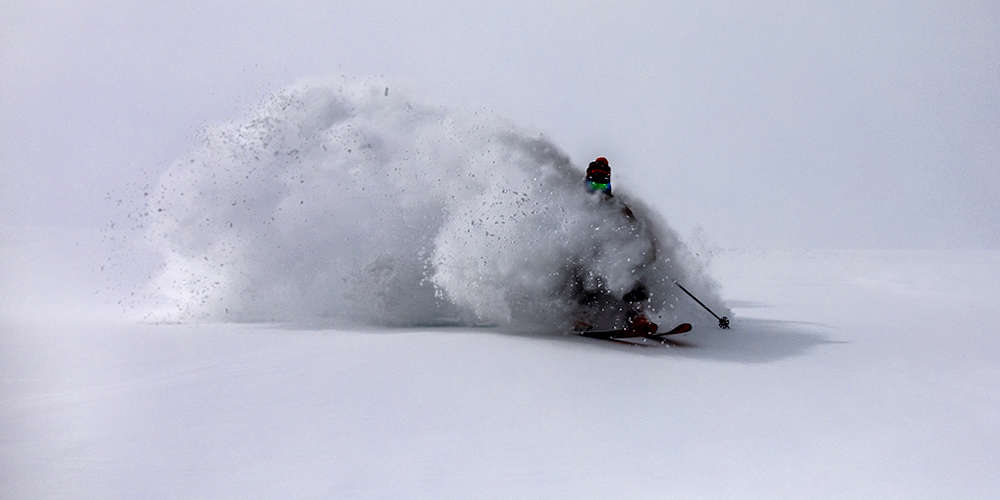 Now, let's talk about downhill-oriented days. Hard charging, aggressive days when sacrificing downhill performance takes away from the potential fun-having of the outing. For these days, you'll want to grab the second ski in your quiver; a freeride or powder ski setup. A freeride or powder ski is over 100 mm underfoot and its performance is dictated by size and weight. For freeride skiing, a bigger ski reduces chatter and deflection - thus maximizing stability at high speeds and high forces. For powder skiing, a bigger ski increases floatation, keeping your ski on top of the snow so you can maintain speed and maneuverability. For a hard charging powder skis, check out the DPS Wailer Pagoda Tour 106 C2 with a Salomon Shift MNC 13 binding. When it's all about the downhill, leave your lightweight setup at home and go charge!
Ski touring is expensive. You don't NEED a Quiver of Two. A single setup simplifies decisions of what skis to bring out. Get the gear within your budget that maximizes performance where you will ski most often. If budget allows and compromise isn't your thing, a Quiver of Two will dramatically improve your quality of skiing in the backcountry.
What is the best setup for backcountry skiing? Two setups of course. Let us explain to you the value of a Quiver of Two.