Choosing a Splitboarding Setup
Getting into splitboarding used to be as simple as cutting a board in half and fixing your regular bindings to a pivoting plate. Actually... that was never easy. It was a messy endeavor that had the tendency to ruin snowboards and days out in the mountains. To the rejoice of snowboarders worldwide, getting into the backcountry is easier than ever because as the sport has progressed so has the gear. Here is what to look for when choosing your splitboarding setup.
Splitboards
In ski touring there are brands that focus specifically on lightweight skis designed for the uptrack. However, in snowboarding every company has jumped on the splitboard band wagon. While every company makes some version of a backcountry board, not all splitboards are created equal. It takes more than just cutting a solid board in half to make a split that rides well. Although there are several snowboard companies that offer a great split, we at Cripple Creek Backcountry work with brands like Jones, Weston, Cardiff, and Voile that have a focused splitboard line to fill all the quiver slots in the backcountry.
SHOP ALL BOARDS
Jones
Jones
has been the front runner in Splitboard tech. Most impressive about the Jones boards are how lightweight they are and the small nuances that really make these boards shine. Magne-Traction on both the outside edges while you are riding and the inside edges when you are skinning really grip the snow on both the up and downhill- even on nasty hard pack days. The notches in the tail allow for quick and secure skin attachments as seen on all of our lightweight touring skis. Karakoram clips provide an active connection that means your board feels like a solid board for the downhill. In their high-end models they have also gone to a bolt-less bridge that keeps the hardware from showing on the base.
Price Range: $750-$1,000+
SHOP JONES BOARDS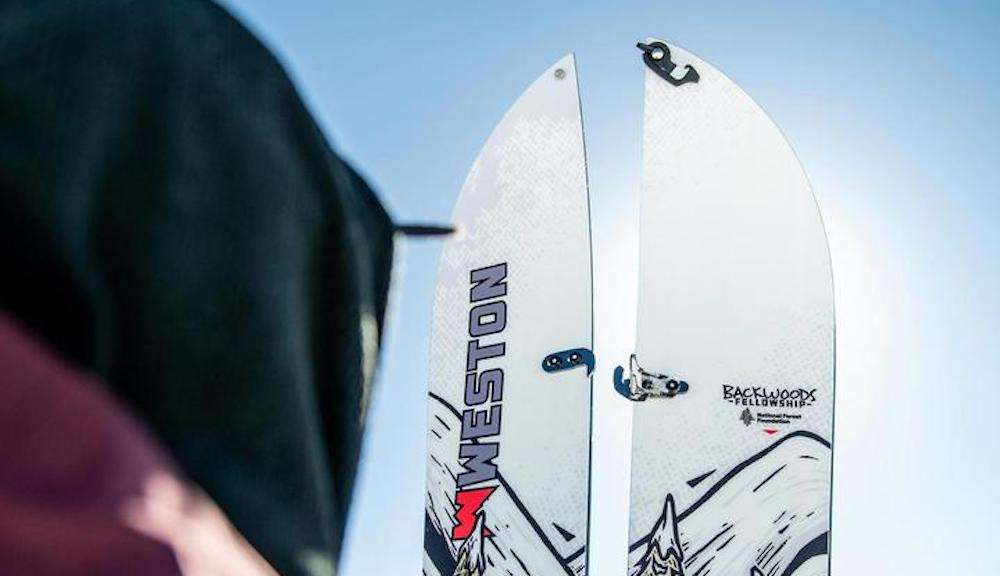 Weston
Weston
recently rebranded to 'Weston Backcountry', and it shows in their commitment to building a first class, split-board quiver. Their boards are lightweight and feature some of the features we love most in the industry. Karakoram clips, lightweight constructions, and dedicated backcountry shapes have brought Weston to the forefront of the industry.
Price Range: $699-$1,099
SHOP WESTON BOARDS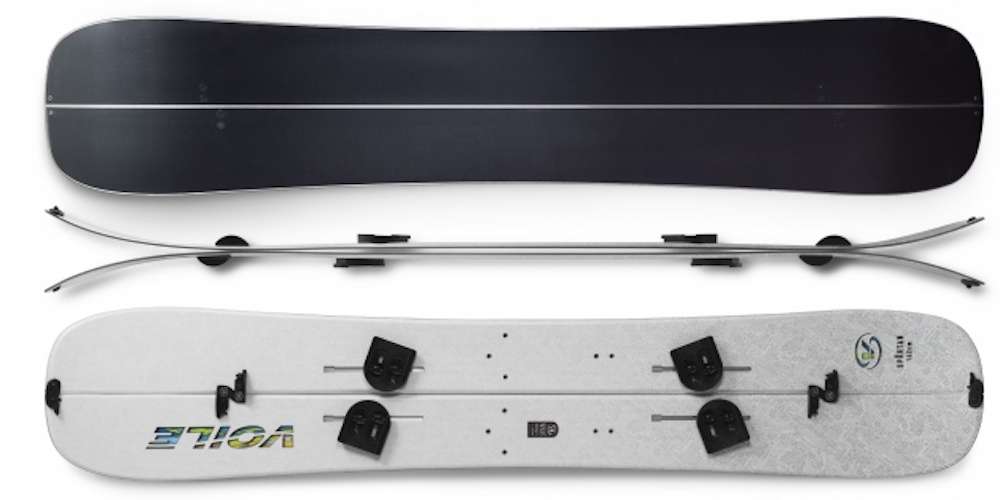 VOILE
Voile
has been the workhorse split board brand since the beginning. In fact, they are the only company that doesn't even make a solid! With Voile you are not getting the crazy tech that we see on Jones boards but you save on the price tag. Their boards all range in the $550-$695 range and come with their new channel puck system to make setup way easier and saves you another $55+ on buying your own pucks!
Price Range: $599-$695
SHOP VOILE BOARDS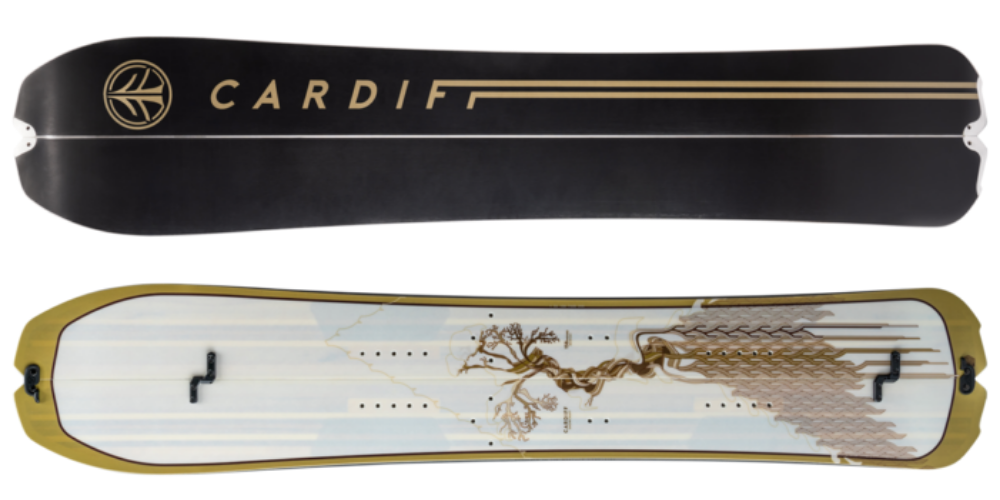 Cardiff Snowcraft
Cardiff Snowcraft
is the up and coming split board manufacturer of the year! Their design and engineering that they put into each and every board is astronomical compared to other big name split board brands. Located in the Wasatch mountains, they test and design their boards with experienced riders on steep rugged terrain. With each board, they offer two options : Enduro or Carbon build. This has never been done before. We give these boards an A+ in our book.
Price Range: $899-$1,099+
SHOP CARDIFF BOARDS
How to Size a Splitboard
Don't be afraid to size up to 5cm longer than your regular board when choosing a split. After all, we are out there for powder and length translates to better float in the backcountry. However, if it is a tool for accessing big mountains with variable snow, a shorter board will be more maneuverable in tight spots and lighter on your back! Most splitboard manufacturers are now making a powder specific board where sizing up isn't required.
Splitboard Bindings
There are three main interfaces for
splitboard bindings
, Voile, Karakoram and hardboot. Just like their boards, Voile is focused on a super simple design that keeps the price down and will never fail you when you need it most. It works with pucks mounted to your board that can be adjusted for many different stances. Their Lightrail binding paved the way and now Spark R&D has taken over.
Spark R&D
Spark R&D
started as a small splitboarding binding and hardware company out of Montana and after selling out every across the country has grown to be a leader in pioneering new designs. Their Tesla system eliminated the need for the sloppy pin system that dominated splitboarding for years. The Tesla works with a magniate snap that lets you pivot uphill in touring mode and firmly secures you to the pucks while going down.
SHOP SPARK BINDINGS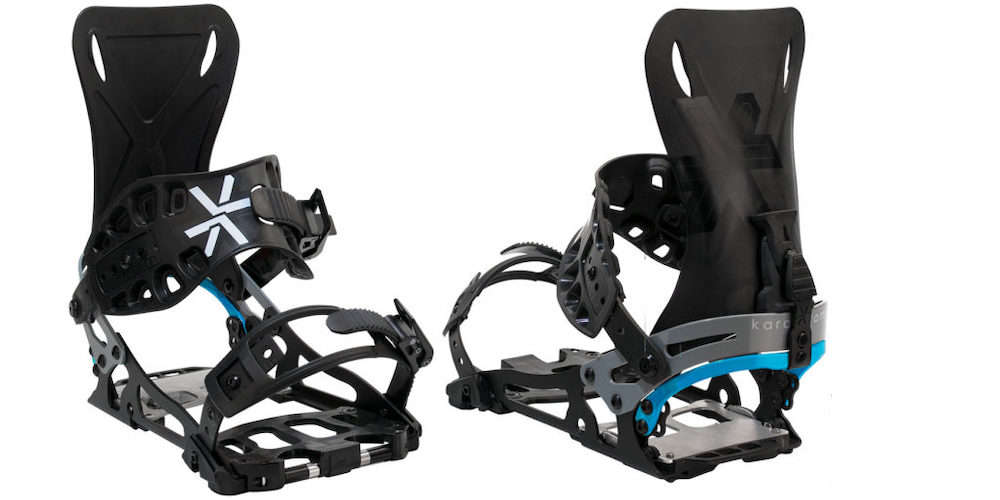 Karakoram
Karakoram
bindings are techy as techy gets. They are light, offer an incredibly firm interface with the board, and best of all, they allow you to transition without taking your foot out of the binding. It saves precious seconds on transitions when trying to keep up with your ski touring friends! The Karakoram Clips surpass the old Voile clips by pulling the board firmly together and reducing play.
SHOP KARAKORAM BINDINGS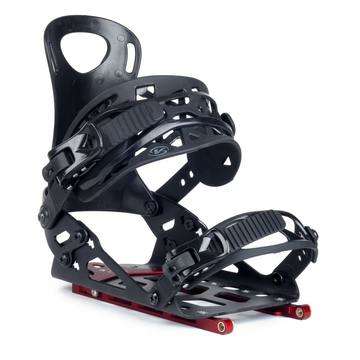 Voile
Just like their boards, Voile is focused on a super simple design that keeps the price down and will never fail you when you need it most. It works with pucks mounted to your board that can be adjusted for many different stances.
SHOP VOILE BINDINGS
What About the Boots?
Hardboots
are an awesome way to stay light and take on aggressive mountaineering lines. It allows you to chose from any of the lightweight ski touring boots and interface with a binding like the
Spark Dyno DH
. Not only are our ski touring boots light, but they give you a great crampon interface when climbing steep and icy lines.
There are also dedicated splitboard softboots on the market that typically feature a stiffer sole for mountaineering. We are pretty stoked on the Salomon Trek S/Lab Spitboarding boots that off a true walk mode. We are looking forward for the continual progression of splitboard gear and even more stoked for all the riders out there who will be served by these advances.
SHOP BOOTS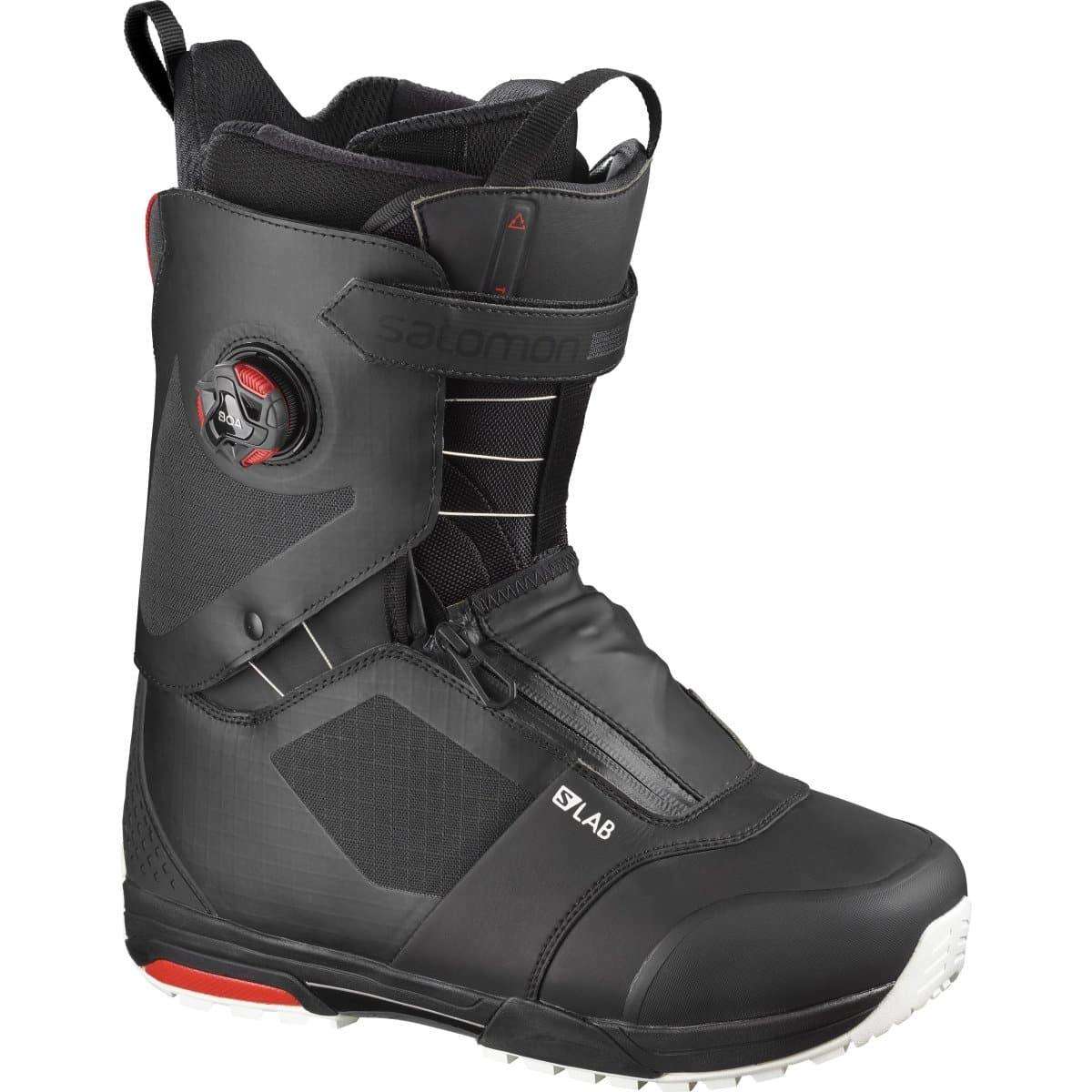 Climbing Skins
Splitboard climbing skins
are just starting to see major development. G3 started making a twin tip connector that finally fixed the tail of the skin to the board and this was later improved by Spark with an asymmetrical clip for your right and left boards. It was Jones that featured the first mohair mix climbing skin made by Pomoca. These skins are way lighter, more packable, and better at gliding than any full Nylon skin out there and are a definite worthy upgrade to any setup. After that, almost all skins are just nylon so choose your favorite tip and tail setup and head uphill.
SHOP SPLIT SKINS
If you're just getting into splitboarding, there are a lot of moving pieces to consider in your board, bindings, boots, and skins. Here's our guide to choosing your dream splitboarding setup.