Alpine Touring Boots
Alpine Touring (AT) boots were designed around the idea that chair lifts are overrated and humans are fully capable of ascending and descending snow covered slopes through our bi-pedal abilities and sheer willpower. Skiing downhill is fun and all, but some may argue that the real fun is trenching through knee deep powder as you weave an uphill line through the woods as you climb higher and further towards enlightenment. AT boots allow you to efficiently glide uphill, offering great range of motion and comfort while touring, and then when it's time to descend, you lock the cuff with a flip of a lever arm or buckle and voila, you're ready to descend! Boots are by far the most important part of any ski touring package. If you are unsure of what boot is right for you, give us a call or start a chat with one of our experts!
CALL US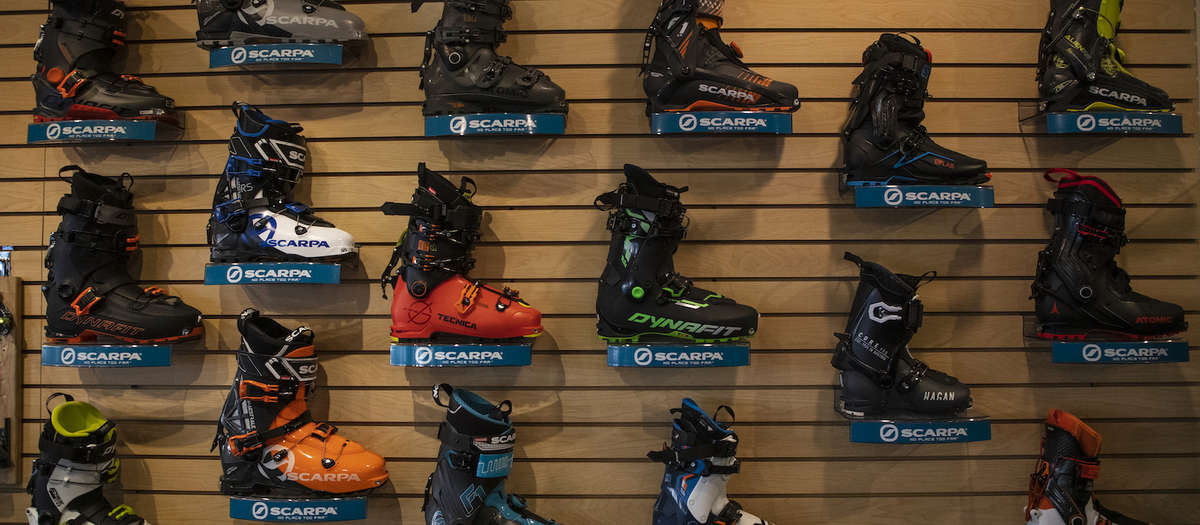 Choose the perfect boot with our boot buying guide
Whether you're a first time ski tourer or a seasoned pro, finding the perfect boot for your foot shape and desired performance can be extremely challenging. To help understand what to look for and how to better choose your next pair of boots, head over to Wildsnow to read our boot buying guide!
READ MORE