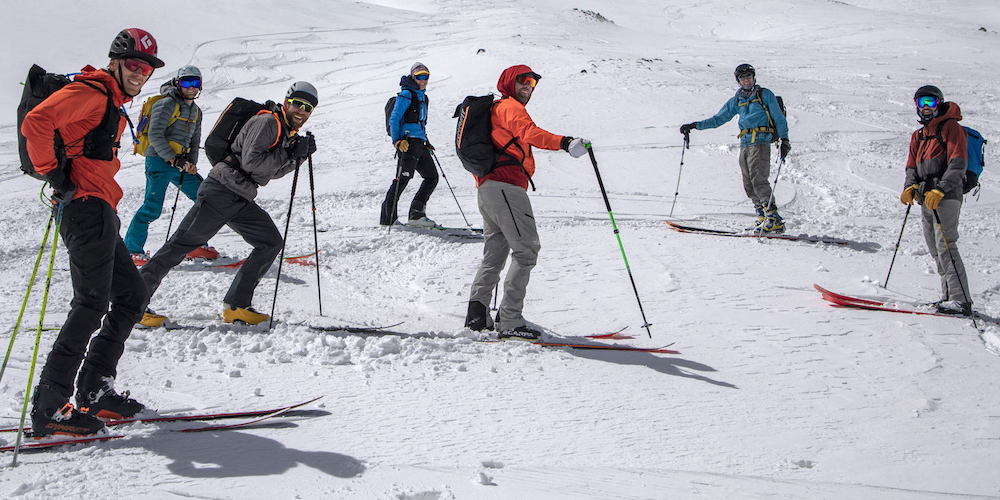 Cripple Creek Backcountry is more than just a ski shop, we strive to be a hub for the whole ski touring community. Our shops are at the epicenter of the exploding Uphilling and SkiMo community in North America. If you're looking to join a social skinning group, to start exploring the backcountry, or to try your hand at the newest Winter Olympic Sport, come by for a drink and to learn what all the fuss is about!


This season we're excited to be kicking off skinning & SkiMo at each of our locations with our Uphill & SkiMo Kickoff and Happy Hour events! We have upcoming events at Aspen Highlands on December 6th and at CBCC Avon on December 15! If you missed the kickoffs in your area, just swing by your local shop, grab a beer, and our staff can give you the low down upcoming events & opportunities for connecting with the uphill skiing community in your area.
Upcoming Events
Roaring Fork Valley SkiMo Kickoff & Happy Hour - Dec. 6 5:00 PM at Cripple Creek Backcountry Highlands
Join us for our SkiMo kickoff to learn more about the exploding SkiMO racing community in the RFV and how to get started! We will be kicking off our weekly group skin after this event, so bring a friend and your touring gear! We will cover:
● What is the sport of SkiMo?
● SkiMo gear and how to get started.
● Local skinning meet-ups, how & where to train.
● Upcoming events, training, and races.
● Why SkiMo is for you! (Whether you're gunning for a podium or a just a good time!)
● Connect with training partners, backcountry partners, and more
Vail Valley Uphill Info Session & Happy Hour - Dec. 15
5:30 PM at Cripple Creek Backcountry Avon
We'll be joined by Cal Orlowski, our local US Forest Service Ski Ranger, local legend & Vail uphilling historian, Ellen Miller, and local guide Kelli Rohrig for a conversation on where & how to get into uphill skiing here in Vail. Topics include:
● New to skinning? Learn how to get started!
● Skinning at Vail & Beaver Creek - Rules & Regulations
● Touring on Public Lands - Vail Pass, Meadow Mountain, & more
● Backcountry 101 - Where to Start & Avalanche Education
● SkiMo Racing - Why its fun & upcoming local races
● Building Community - Group skins & other upcoming events
All Events