New Kids Ski Touring Gear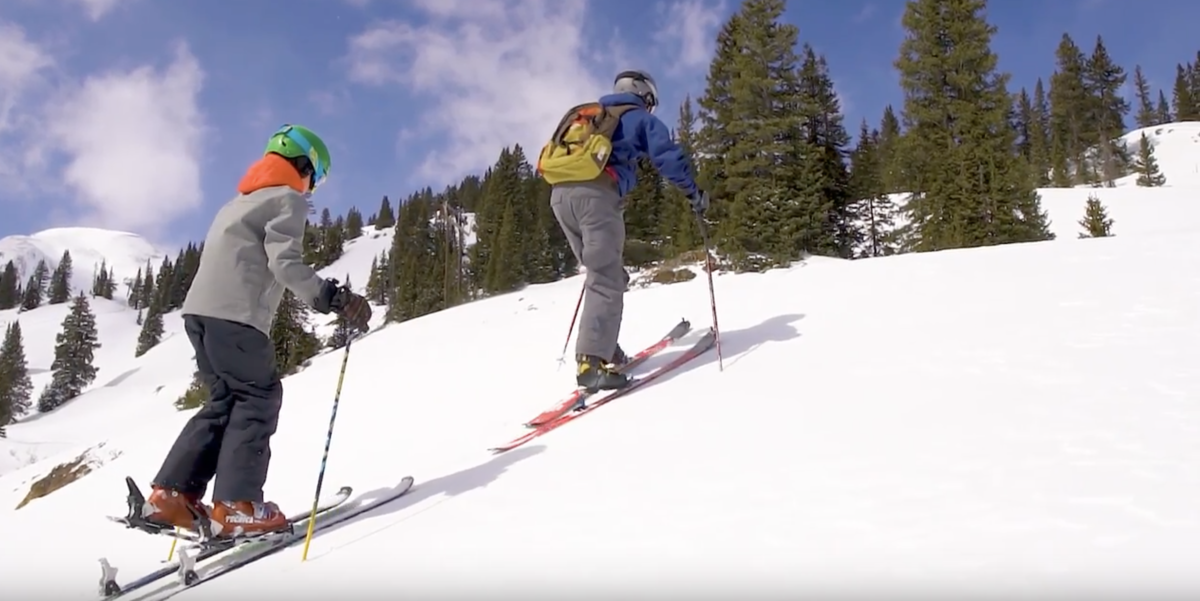 Ski touring gear is advancing at an incredible rate right now, and as of this season, we are getting the whole family in on the fun! Large boot sizing, high release values of tech bindings, and a lack of kids length lightweight skis may have kept your little ones on the sidelines a time or two. We are happy to report that there are some great options now to get the family ski touring together. Brands are also cognisant of the cost of raising a growing family and have come in with great prices on kids gear!
Kids Alpine Touring Skis
You quit carrying your heavy alpine skis uphill sometime ago, and now it's the kids' turn. Kids specific offerings from Dynafit, Hagan and DPS are bringing the length and cost down for your little rippers. Dynafit's SL 80 is the most purpose built and adult shaped lightweight option for the kids in lengths down to 129. Hagan gives you a steal of a price for a fun and light twin tip capped offering down to a tiny 125. And DPS brings their legendary fun powder shaping to middle to older kids lengths. I can't even imagine how fun it would have been to ski tour with my parents as a kid, let alone in powder with a 148 cm double rocker DPS in my length! If your kid is seriously into lightweight ski touring, we can't forget about the regular build Kaestle TX82 that comes in a 148 length.
Kids Alpine Touring Bindings
As the options and technologies in lightweight touring bindings exploded, the lower limit of release values remained around 5. There are now several options from Dynafit and Plum for release values around below 4 to keep your kids safe while enjoying the awesome benefits of lightweight low-tech ski touring. The Dynafit Rotation 7 goes as low as 2.5! For the little ones that we can't quite get in to a tech boot yet, check out the Contour Startup adapter. Even if we had boots for them, the tikes don't need anything high tech for the little bit of plodding about you may get them to do. Simply clip their little alpine boot into the adapter, skin up, and off they go!
Kids Alpine Touring Boots
We're getting there with boot sizes too and Scarpa has been leading the way here. The F1 comes down to a 21.5 which fits kids with sizes 3 and up. The Speedfit from Dynafit is just a size bigger at it's smallest and is a great price point for a foot that's not quite finished growing. As with any kids boot, we will generally want to size comfortably with a 2-3 finger fit so that they can stay in them a full season or 2.
Climbing Skin Options
While few skins are being made specifically for kids length skis there are many cut to length options. Our favorites involve the old fashion tip loop and a simple fold over glue to glue method. If you use a large amount of material in the fold you can continue to lengthen the skin by decreasing the over lapped skin. This is best seen in the G3 Expedition skin below.
While the marketing of ski touring may trend towards the extremes in terrain and distances traveled, ski touring can be a very simple and fun family outing. Stomping around a mountain pass near you and pulling skins to ski green/blue level grades and pick-nicking at the car with the family is such a great way to spend an afternoon. We are now able to provide the gear to make that more efficient for the whole squad.