Shop Rates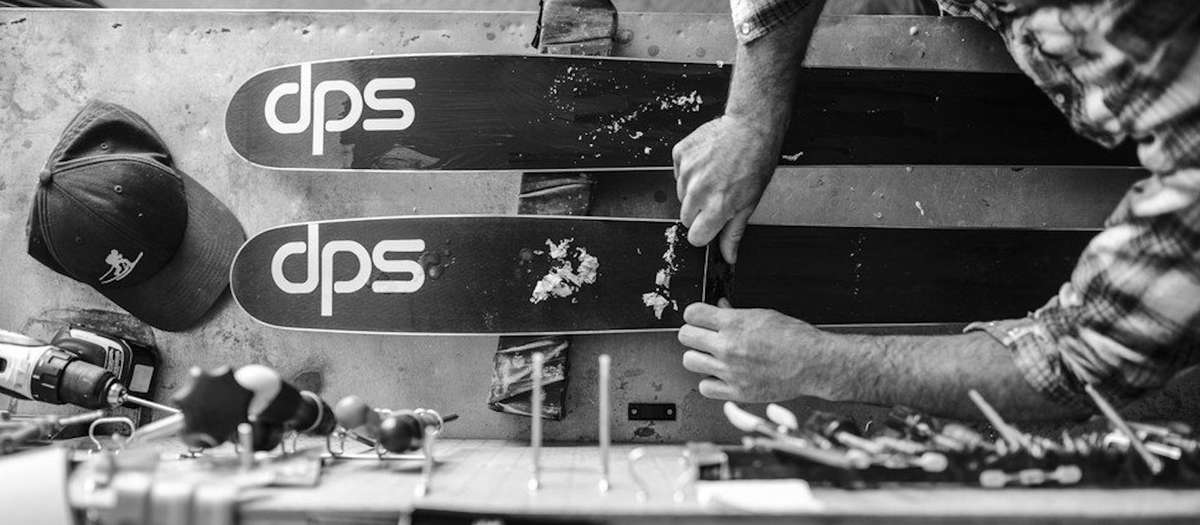 Shop Work
Our ski technicians service more lightweight touring gear than anywhere else in the country, and we take pride in our work. Whether it's a funky remount for an obscure binding from Europe, a specialized tune for your lightweight touring skis, or a custom boot fit, we can get it done. Give us a call or stop by any of our shops to receive a quote for any of your needs.
Ski Mounting
We have Jigs from Dynafit, Salomon, Marker, Fritschi, ATK, Ski Trab, G3, 22 Designs, Black Diamond, Plum, and many more. Stop in and see us today!
Alpine Touring: $80
Telemark: $80
Alpine: $60
Re-Mount Fee: +$20
Free Hand Fee: +$15
Quiver Killer: $100 + cost of quiver killer
Ski & Splitboard Tunes
Basic Tune: (Edge deburr, base clean, Hot Wax) $40
Full Tune: (Basic Tune + Hand sharpen edges) $50
XC Hot Wax: $30
Custom Boot Fitting
Hand's down the most important part of your setup are your boots. We have a unique set of tools and skills that allow for the boot to feel like a slipper on the way up, but still charge on the way down. Don't be uncomfortable for our next day out in the backcountry and stop by now!


Heat Mold: $40 (FREE with purchase of boot)
Shell Punch: $25/punch
Miscellaneous: $60/hr
CCBC Boot Fit Guarantee:
Because of their ability to make or break your day, we are firm believers that boots are the most important piece of any touring package. If your feet are in agony the whole time on your tour, it is very hard to enjoy much of it. That is why we put so much focus on the boot fitting process during your appointment to find the best fitting touring boots, ensuring you have the most enjoyable time exploring the mountains. While it is rare to find a boot that fits perfectly out of the box, our expert fitters are here to help customize your boots to achieve the perfect fit.

Based on our staff's wealth of experience fitting touring boots, and touring in the mountains, we have devised a number of fit systems to set you up for success with your new boots. By purchasing one of these packages during your fitting, we are able to confidently offer our fit guarantee on the boots we recommend during your visit. If you are dissatisfied for any reason with your boots, simply bring them into one of our Cripple Creek Backcountry locations, and we will provide expert advice on how to improve the fit, or provide a credit toward a different pair if it is determined that we missed the mark during the initial fit.

Boot Fit Package Options:

Quandary Boot Fit Package: $100 ($140 Value)
Liner Heat Mold
Drop-In Footbed
Ski-Specific Compression Sock
Fit Guarantee*

Rainier Boot Fit Package: $200 ($290 Value)
Liner Heat Mold
Custom Footbed
Ski-Specific Compression Sock
50% Off Boot Modifications for 1 Year
Fit Guarantee*

Denali Boot Fit Package: $400 ($540 Value)
Liner Heat Mold
Intuition Tour Liner
Custom Footbed
Ski-Specific Compression Sock
Free Boot Modifications for 1 Year
Fit Guarantee*

*Fit Guarantee Packages only offered on boots fitted and recommended by a Cripple Creek Backcountry boot fitter.*
Skin Trims
Universal Length: $40
Fixed Length: $25
Miscellaneous
We repair skis, build custom skins, and customize boots. Stop by and talk to one of our shop technicians today!