Cripple Creek Backcountry
Fall Shop Update
Aspen Highlands, Avon and Carbondale
"What a great idea: A store that focuses on ski touring. But what do you do in the summer?!" If we had a nickel for every time we were asked this for the past 8 years! The answer has remained the same "We do ski touring". Although our interest in climbing gear and summer footwear during the summer goes hand-in-hand with our interest in backcountry touring gear during the winter, 99% of our sales and attention are focused on moving through the mountains on skis. Typically in the summer, you will find many of our staff members skiing in South America, but this year we were unable to travel and instead we found ourselves hard at work. Vacations were cut short and we were back at the phones and mounting benches as our August became the new November.
Just as bike stores were hit by the double whammy of increased demand and limited supply, we have seen a surge in interest around human powered skiing. At the same time, deliveries have been delayed for weeks if not months. With each news bit of restricted resort access, the phones would ring and skiers would make the exciting plunge into the world of skiing uphill. After countless phone calls with our suppliers we have wrangled enough gear to get all 3 of our stores opened and fully stocked two months early and we are excited to kick the season off right.
New Store Updates and Hours
Cripple Creek Aspen Highlands
After our first successful year partnered with Aspen Expeditions at the base of Highlands, we knew we needed more space. We spent the summer knocking down walls, painting over 1980's ski village aesthetics, and building custom fixtures to house the largest assortment of ski touring [and splitboarding] equipment in the country. Come on by to get kitted out with the most comprehensive collection of backcountry equipment around. Once set for the season with gear, you can plan your next adventure with local and international guiding service: Aspen Expeditions.

Current Hour: Open Every Day 900 AM - 500 PM
Cripple Creek Avon
For those of you following along at home, we were unexpectedly uprooted from our original shop at the base of Lionshead Vail right before the beginning of last season. We lucked out with a bigger space just down the highway in Avon. Now we are centrally located in the Eagle Valley, with equal access to Vail, Beaver Creek, and the surrounding backcountry ski terrain. We spent the summer preparing, and have moved more gear than ever into this awesome space. Stop by to check out our renovated shop. We can tune up skis, custom fit your boots, and get your prepared for the upcoming backcountry season.

Current Hours: Monday - Friday 1100 AM - 600 PM
Cripple Creek Carbondale
In a sad [but temporary] move, we downsized our retail space by temporarily pausing our beer tap and espresso program. This gave us needed the room for our increased level of web traffic and recent explosion of shop work. We remain open seven days a week and are working on a bigger appointment-only lounge that will open soon. Schedule your pilgrimage to the nation's leading resource for backcountry travel.

Current Hours: Monday - Saturday 1100 AM - 600 PM, Sunday 1200 PM - 500 PM
Appointments are Still the Best Way to Work With Us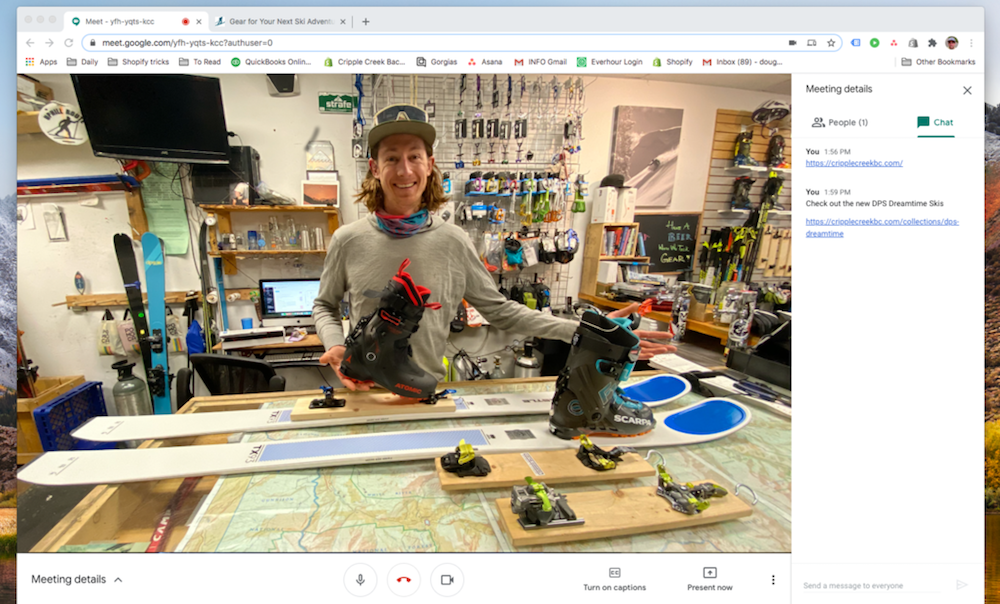 We are now open to walk in traffic seven days a week in Highlands and Carbondale and Monday-Friday in Avon. However, it is still a time of COVID and we are only allowing 2-3 groups in the store at a time. Luckily we have spent the past several years perfecting our custom gear appointments. This is the best way to make sure that we have the gear you need and an expert ready to offer you the one-on-one consolation.
For those of you who can't make it to one of our stores, our FaceShots remote gear consultations have been really successful at providing the CCBC experience within a virtual format.
Live Events are Back!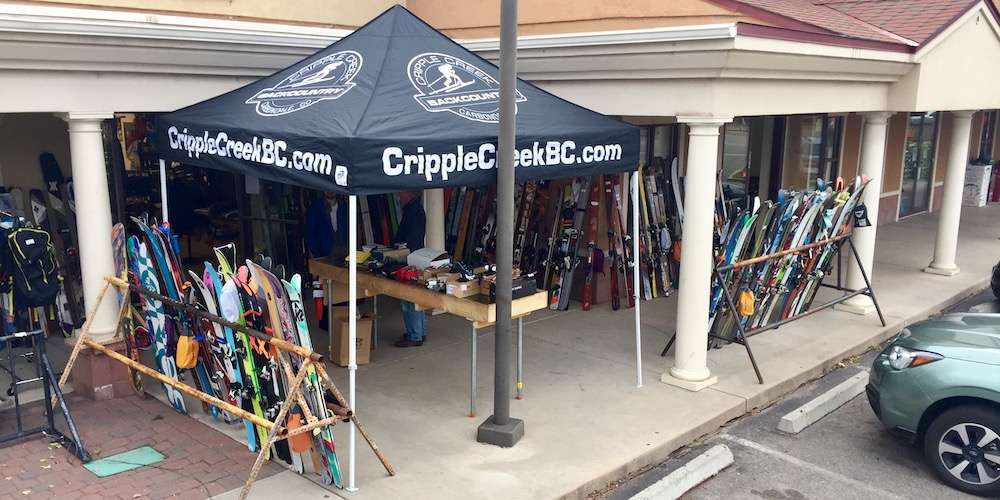 After taking off the summer our Community Events are back, starting with our Backcountry Ski Swap. Through appointments to pre shop the gear and descriptions and buy now links online, we have found a safe and socially distance way to keep our Swap going for a 9th straight year. 110% store credit for gear sold the week of October 5th brings in the used gear to be paired with a new skier or snowboarder ready to give the human powered experience a try.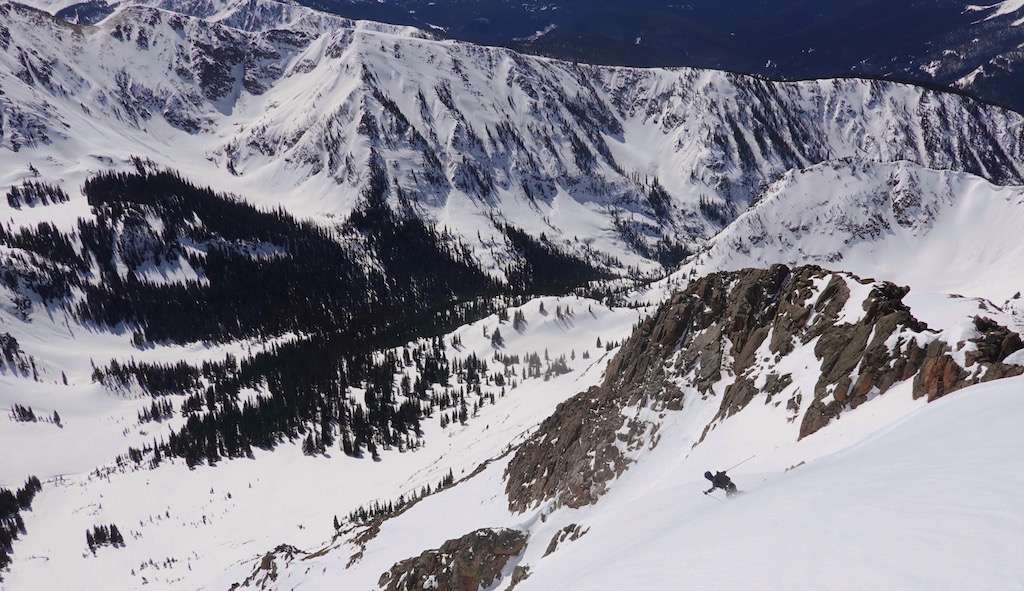 Cripple Creek does Social Media
Follow us on Instagram @cripplecreekbc or tune into our Facebook page to stay up to date with our latest events. We hope to keep everyone in tune with recent developments on incoming gear, upcoming events, and snowfall alerts as they come!
Hot Gear Right Now
We fully expect splitboarding and kids touring gear to be sold out by the end of October. Despite our best efforts, the global shortage of gear will make a lot of products unavailable by the time the snow starts falling. Read our kids touring gear blog post to learn how to get your youngsters out skiing, or drop us a line for more info.
We are also already low call on Tecnica and Blizzard, two of our favorite brands for power in a lightweight package.
Kids Ski Touring Equipment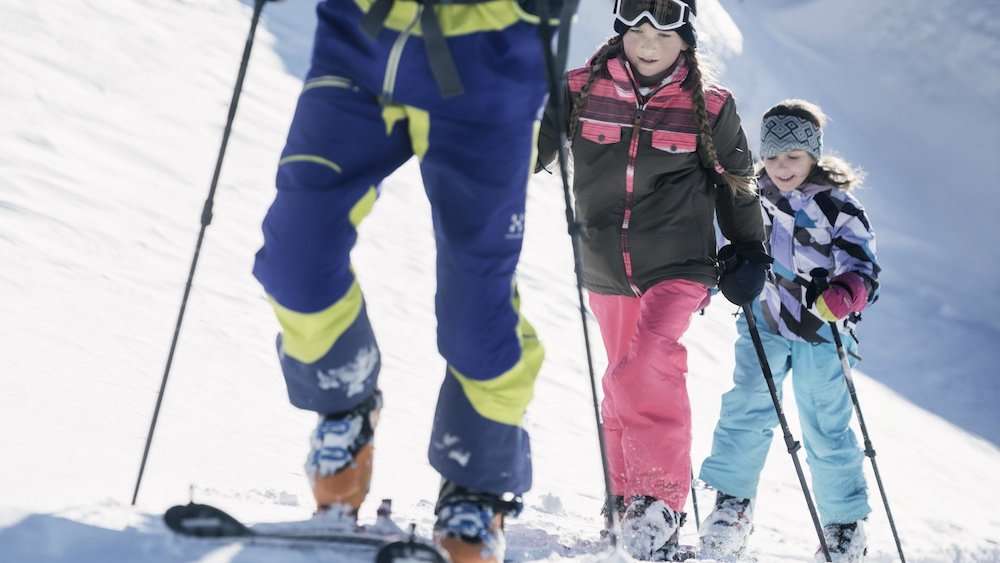 Contact Us
Please reach out with any questions over the phone or online.
Call us at: 970-510-0450
Or book an online appointment (use the button below):
Make an Appointment
Get an update of where in the world is Cripple Creek Backcountry: How to stay in the loop, how to get in touch, and how to get set up for the upcoming backcountry season.